SOMOS ABQ is ambitious. Intentionally ambitious. Collective heart palpitation and joyful deep breath!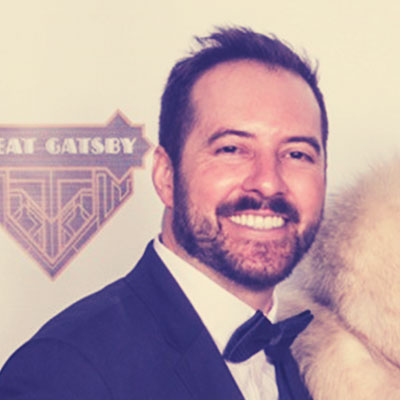 Stephen Segura
Creative Director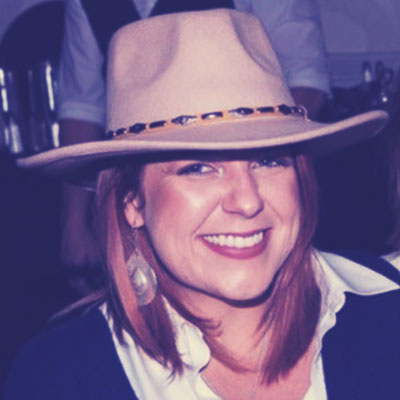 Cailyn Kilcup
Experience Director
David Silverman
Development Director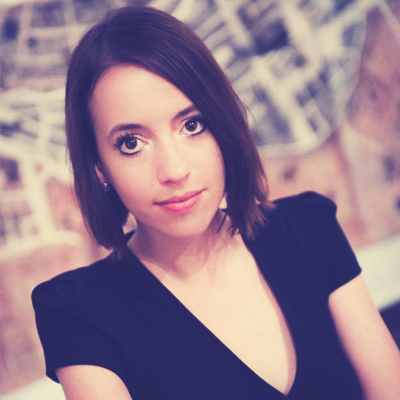 Julia Mandeville
Artistic Director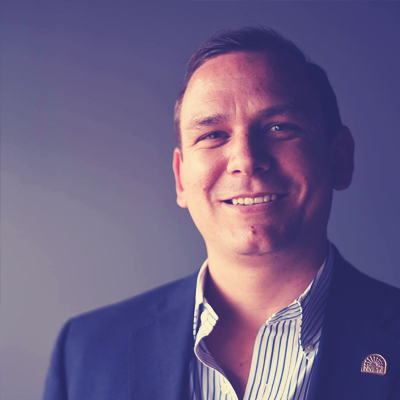 Chris Schroeder
Managing Director
STRENGTH in Numbers
The broad strengths of our foundational team and of the potential collaborators who attended the first organizing committee meeting bloom from an array of experiences in young professionals and civic engagement groups, arts, culture, tech and entertainment organizations, food, beverage and hospitality, business and nonprofit sectors, communications, marketing and tourism industries.
SOMOS PARTICIPANTS & LOCATIONS
 SOMOS MUSIC 
Dance Stage featuring Nghtmre
8:30 – 10:00p  Nghtmre
7:30 – 8:30p     Burn The Disco
6:30 – 7:30p     Reighnbeau (Live)
5:30 – 6:30p     XKOTA
4:00 – 5:30p    Ali Romero
Rock Stage featuring Andrew McMahon
(6th Street South of Central)
8:30 – 10:00p  Andrew McMahon in the Wilderness
7:15 – 8:05p     Fad Vandals
6:10 – 7:00p     Reviva
5:05 – 5:55p     Lindy Vision
4:00 – 4:50p    Cali Shaw Band
Hip Hop / R&B Stage featuring Jay Electronica
(5th Street North of Central)
8:30 – 10:00p  Jay Electronica
8:00 – 8:20p    Bosqo
7:30 – 7:50p     Dylan Huling
7:00 – 7:20p    Kuhhnizer
6:30 – 6:50p    Malik Swift
6:00 – 6:20      Nate .B
5:30 – 5:50p     Sadé Munirah
5:00 – 5:20p    Leah Leyva & The Band
4:00 – 4:50p    Citizens of Tape City
SOMOS ARTS, CULTURE, TECH 
Site Specific, Large-Scale Art Installations by: 
James Black
Kharli Brockmeier
Mark & Elisabeth Horst
Billy Joe Miller
Reyes Padilla
Natalie Voelker
ABQ Art N Seek // Artists: Diana Delgado, Christopher MacQueen, Meghan Ferguson & Francesca Searer
DRY MTN // Artists: Aryon Hopkins, Jesse Littlebird & Eric J Martinez
Graft Collective // Artists: Jessica Chao, Jazmyn Crosby, Beth Hansen & Cecilia McKinnon
Odd City // Lead Artists: Phillip Torres, Kevin Pierce & Jay Renteria
Art & Tech Making Participatory Activities by:
111 Media Collective
Aviata
CNM
DRY MKT
Jodie Herrera
Formula Racer (FSAE) UNM
Metal The Brand
Permalove
Aerial & Circus Arts Performances 
by AirDance NM at 5th & Central, featuring:
Cortney Baca
Amy Bourque
Christina Cavaleri
Venus de Folie
Joanna Furgal
Ronnie Gialouris
Dance Performances at 4th & Central, featuring:
5:30 – 6:30p // Keshet Dance Company
6:30 – 8:00p // Baila Baila
8:00p – 9:30p // Mariachi Nuevo Sondido
Nonprofit & Community Organizations:
Albuquerque Area Firefighters Random Acts
Cardboard Playhouse Theatre Company
Desert Rose Vaulters
Friends of Baila! Baila! Artists and Dancers
Heading Home / Street Connect
Homewise
Keshet Dance & Center for the Arts
Koach Financial
Mandy's Farm
New Mexico Autism Society
New Mexico Kids Matter
NM Dream Team
PeopleReady
Permalove
Sanctuary at ABQ
TEDxABQ
Teeniors™
The LIBRE Initiative
The LIBRE Institute
Two Way Street
Ultra Health (New Mexico Top Organics)
Marketplace Vendors:
Affordable Solar
Albuquerque Hispano Chamber of Commerce
Bluefly Farms
Crystal Tea Comics
Elvia's Unique Bow-Tique N Things
Erin Leigh Designs
Gloria Grace Blinn Fine Art
Gold Blooded Products
Golden Spiral Designs
Gotemilk
J&D Foods/ Bar X Brand
Marissa L. C'D Baca Jewlery
Metal The Brand
Metal The Brand MAKING SPACE
NikNak Glass
Ocho Giftshop
Peru Felting LCC
Pizza Pets and Nonsense/ Her Dirty Dishes
Qworks
Reverie Studios/Stephani Pimentel
Sea Slug and Sons
Seraparito Supply Co.
Spurline
Spurline
Stellar Collar
The Mothership Alumni
Two Stoned Betties
WonkaVision Clothing
SOMOS YOUTH & FAMILIES 
Free Yoga Studio 
Microwave Skateshop Park
Art & Tech Making Participatory Activities by:
111 Media Collective
Jodie Herrera
Permalove
Site Specific, Large-Scale Art Installations by: 
James Black
Mark & Elisabeth Horst
Natalie Voelker
ABQ Art N Seek // Artists: Diana Delgado, Christopher MacQueen, Meghan Ferguson & Francesca Searer
Community Organizations & Activities including:
Cardboard Playhouse
Desert Rose Vaulters
NM Autism Society
NM Kids Matter
Mandy's Farm
Teeniors
Model Cars & Trucks including:
Albuquerque Police Department's Car
Albuquerque Fire Department Truck
Bernalillo County Sheriff's Office Car
PNM Electric Car
We Are This City Art Bus
SOMOS FOOD
Aquas Frescas / Hot Stuff Café
Chocolate Cartel
Crepology
Gourmet Doner Kebab Food Truck
Menchie's Frozen Yogurt
New Mexico Ferments
New Mexico Pinon Coffee
Mac's Steak In the Rough
My Sweet Basil
Pop Fizz
Pure Vida Comida
Rollin On In
Street Food Institute
Urban Hotdog Company
Q's Cakes & Sweets Boutique
Hyatt Mentor's Market
featuring small bites and demos from the Executive Chefs of:
Alitas
Forque
Harvest Pueblo @ Indian Pueblo Cultural Center
Hotel Abq
Level 5 @ Hotel Chaco
Nob Hill Bar and Grill
Rio Grande Lounge @ Tamaya
Slate St. Café
+ FREE 45-minute kids cooking classes presented by KidsCook New Mexico
+ Food demos by School of Culinary Arts
SOMOS DRINK
Local Beer Garden – Presented by Southwest Capital & the New Mexico Brewer's Guild
Abbey Brewing Co
Bosque Brewing
Bow & Arrow
Red Door
Sidetrack Brewing Company
Tractor Brewing Company 
Bubble Bar – Presented by NM Wine Growers Association & Gruet Winery
SOMOS SPONSORS 
Adam Harrington
Affordable Solar
AIC General Contractors
Albuquerque Community Foundation
Albuquerque Convention Center
Albuquerque Economic Development
Amaresco
Ambitions Consulting
Andeavor
AT&T
Bank of Albuquerque
Bank of America
Bernalillo County
Bernalillo County Commissioner Maggie Hart Stebbins
BPW&C Certified Public Accountants
Bradbury Stamm Construction
Briones Business Law Consulting
CABQ Public Art
Chavez Grieves Consulting Engineers
City of Albuquerque
CliftonLarsonAllen, LLC
CNM
CNM Ingenuity
CW New Mexico / My TV 50
D/P/S
Downtown Albuquerque Arts & Cultural District
Everest Apothecary
FacilityBUILD
Foundation For Building
Glorieta Development
Griffin & Associates
Historic District Improvement Company
Hold My Ticket
Holman's
Homewise
Hotel Andaluz / Goodman Realty
Humble Coffee / 505 Central
Hyatt Regency Albuquerque
Jason Weaks
Krueger / Crown Jewelers
Linton & Associates LLC
Maddox Management
Mesa Del Sol
NAI Maestas & Ward
New Mexico Gas Company
New Mexico Mutual
New Mexico Wine
Northridge Electric
Osceola Energy
PNM
Price Land Development
Rail Yards Market
Real Time Solutions
Rio Metro
Siarza Social Digital
SMPC Architects
Southwest Capital Bank
Sunwest Trust
Tickets recieved
Titan Development
TLC Plumbing
Trilumina
True Health New Mexico
U.S. Eagle Federal Credit Union
University of New Mexico
UNM Health Sciences Center
US Bank
Valley Fence
Visit Albuquerque
Thank You To Our Partners